Buying a vacation home can be an exciting proposition. In the market for Fort Lauderdale homes, for example, you can find many exciting
properties for sale
: homes on the beach with water views, condos in exciting communities with plenty of amenities, and a host of opportunities for vacation getaways and fun. Before you buy a vacation home, it's essential to take a close look at what you need from your new luxury property.
1. Location
The top thing to consider when choosing a vacation property is the location. Is the vacation property you're considering located where you want it to be, based on what you want to do when you visit the property? For example, a beachfront property could be in your best interests if you want to spend most of your time on the beach. Do you want to spend your time exploring local amenities? Look for a property close to local stores and attractions — or even potentially within walking distance of your favorite restaurants.
If you aren't sure exactly where your vacation home will be located, consider taking the time to rent properties or stay in the area and explore for a few days. What do you find yourself most drawn to? Are there particular areas that you want to visit more often? What about specific
activities
that you and your family enjoy most? Pay special attention to the places you see the most often and what real estate is available in those areas.
2. The neighborhood
In addition to the physical location of your vacation property, take a careful look at the neighborhood before you decide where you want to purchase your new property. Consider factors like:
What rules does the neighborhood have? Are those restrictions you will adhere to when you're on vacation?



What is the general feel of the neighborhood?



What is provided as part of your community membership? Does the neighborhood take care of outdoor property upkeep, including mowing or landscaping?



Who are the neighbors? While you can't guarantee that the neighbors will stay the same the entire time you live around the property, chatting with the neighbors can help you get a better feel for what the neighborhood is like as a whole and whether you'll be happy there long-term.
In addition, determine whether you plan to rent out your vacation home when you aren't using it yourself. Make sure that the neighborhood allows use by renters and that you won't be breaking any regulations. If you do not plan to rent out your vacation home, you may want to look for a neighborhood where renters aren't allowed since they may prove less likely to follow noise regulations or other key neighborhood requirements.
3. Size
Carefully consider what size you need your vacation property to be before moving in. Right now, you might want a cozy little place for you and your spouse. However, in the future, you might plan on expanding your family, or you might want to be able to bring friends and family members with you when you visit the property. You may want to carefully consider how many bedrooms you want for your vacation property and how they may impact your ability to use and enjoy the property in the future.
In addition, think about how you plan to use your vacation property and how frequently you plan to be there. If you're most likely to only visit your vacation property for a couple of days at a time, you may not need space for many amenities. On the other hand, if you're planning to use your vacation property for more extended visits throughout the year, you may want a property that offers you more overall freedom. Do you have adequate room to spread out and play games, watch a movie, or enjoy other fun activities together as a family?
4. Soundproofing and insulation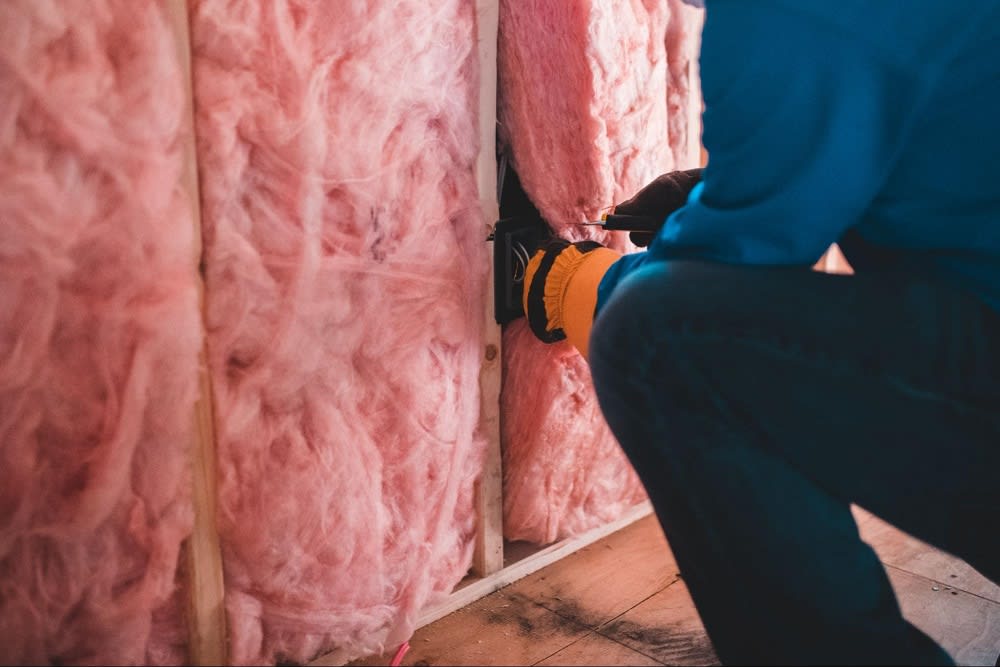 As you're looking at potential vacation properties, take a listen and a look. Many vacation properties are located in communities filled with vacationers, who may be more likely to stay up late and engage in loud or rowdy activities. Furthermore, you may want the freedom to stay up a little later, play your music a little louder, or have more fun while on vacation.
Take the time to listen carefully when you're walking through a potential vacation property. How well does the soundproofing work? How much of the activities in the neighborhood can you hear from inside your home? Careful consideration of those vital options can make it easier for you to enjoy your time at your vacation property later.
5. Potential maintenance costs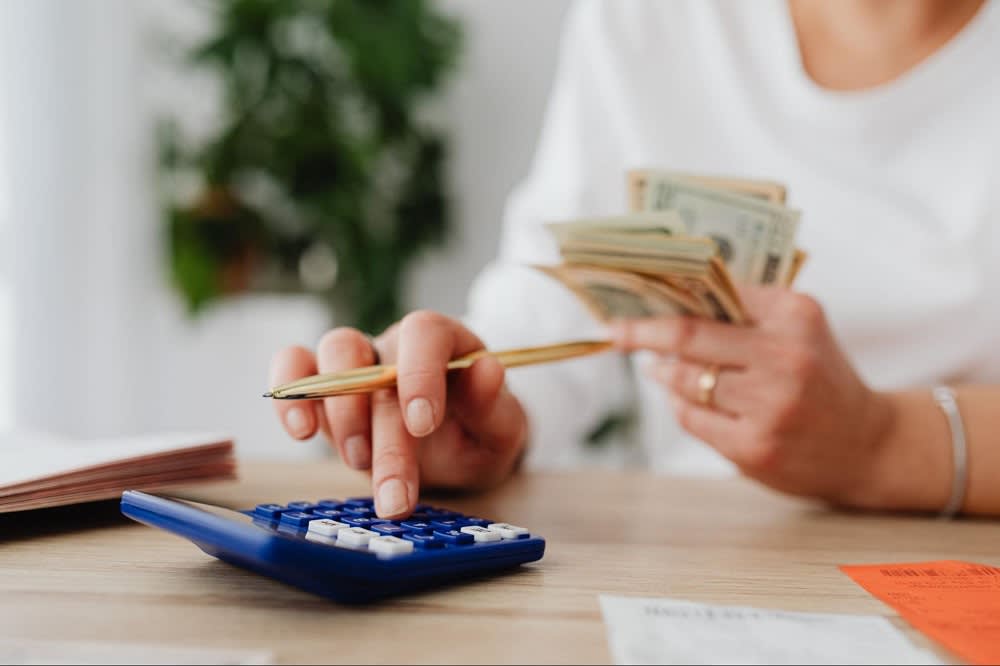 As you explore a vacation property, consider what maintenance costs you will have to pay on that property. Consider both the cost of maintaining it based on normal wear and tear and any additional costs you might have to consider if you plan to rent out your vacation property.
Roof repairs
, for example, are a common issue for Fort Lauderdale residents. Residents may also have to worry about potential flooding.
Take a walk through the neighborhood before you buy. You may want to talk to long-term residents about what maintenance they may have had to take care of while owning their properties. In addition, knowing what repairs are most common in the area can make it easier to determine what type of insurance you need on the property.
6. Amenities
Take a close look at the neighborhood amenities available near the vacation home you're considering. Often, those community amenities are part of what will make every vacation unforgettable. For example, you might discover that Fort Lauderdale homes offer, in addition to gorgeous beach views, access to a neighborhood pool or a playground where the kids can play. In many luxury condo associations, you may find options like a gym, a meeting room, or neighborhood walking trails and dog parks.
Carefully consider what amenities are most important to you when you're selecting a vacation property to move into. What do you like to do on vacation? What will you need to keep up with when spending time at your vacation property? For example, if you'll be spending the entire summer at your new beachfront home, you may want to make sure you have access to a gym or walking trails where you can keep up with your regular workouts. If you want to be able to host gatherings at your vacation property for either business or pleasure, you may want access to a community clubhouse or meeting rooms. Work with your real estate agent to get a better feel for what amenities your local properties may offer and how they benefit you.
7. Kitchen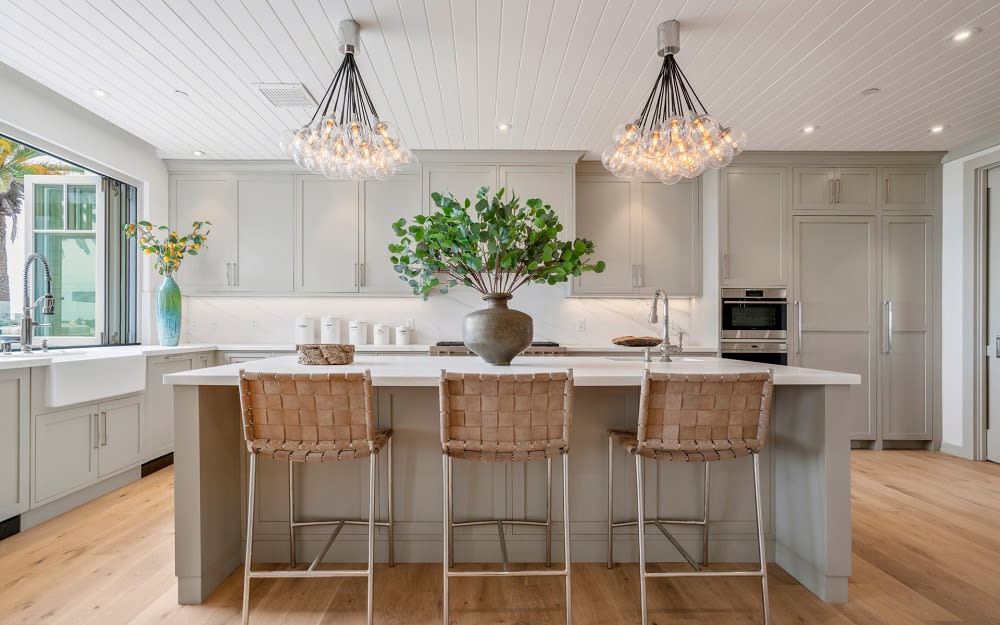 Photo courtesy of Shutterstock
When choosing a vacation property, the kitchen is one of the most critical parts of the home. While you may not want to spend every vacation evening cooking, you certainly want to be able to gather in the kitchen. Ask:
Does the kitchen have modern appliances?

Is there enough room in the kitchen to handle cooking for your family?

Does the kitchen offer in-room seating? How much?
Estimate how often you will use the kitchen and what you need to provide for yourself and your family. The kitchen is the heart of many homes, and vacation properties are no exception.
8. Outdoor space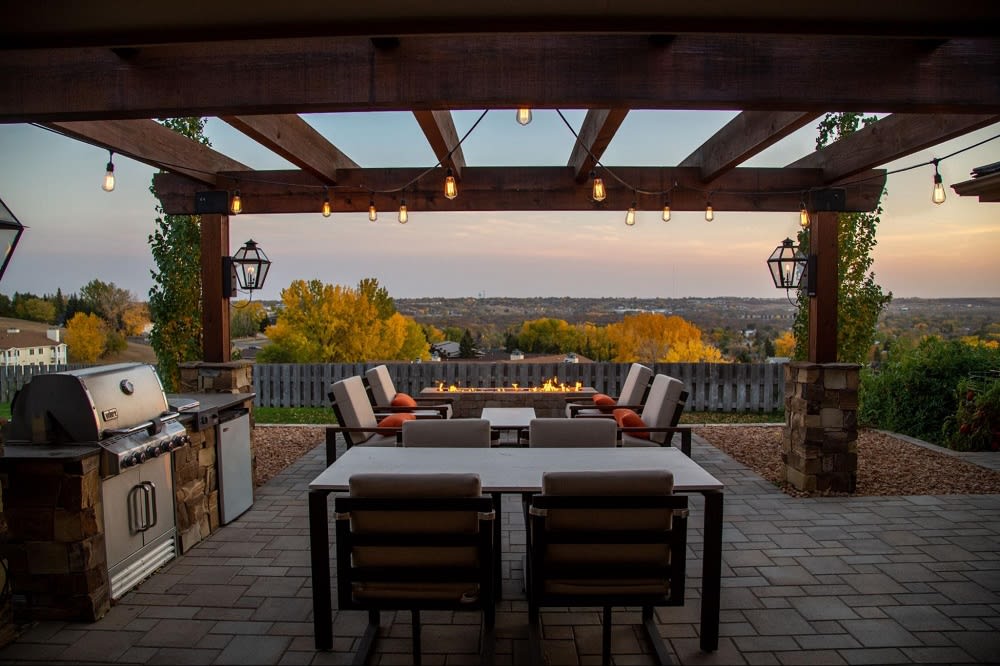 Outdoor living space has become increasingly important to many in their primary or vacation homes. Outdoor space can offer additional living space, including more room to spread out and an excellent place for entertaining guests. Look at the outdoor living space on any vacation property you're considering. Does the property offer adequate space for gathering outdoors? Does it have the proper lighting outside to help illuminate the night and allow you to continue socializing once the sun goes down? Is there plenty of room for your preferred type of seating?
Carefully evaluate the outdoor space and what you plan to do with it at your new vacation property. Do you have adequate space to set up a hammock or grill if you want? Is there enough room for you to host parties? Does the property include a covered or enclosed porch where you can relax regardless of the weather? Consider how you would most use outdoor space, especially if you have kids who will enjoy it, and look for a property with outdoor living space to help you make the most of it.
Are you ready to purchase a vacation property?
Purchasing a vacation property is a big decision, and it's often well worth your while, especially if you're looking for a luxury vacation home where you can kick back and relax.
At D'Angelo Realty Group
, we aim to help our clients find the perfect home for their needs. Contact John D'Angelo, realtor, today to start your search for the ideal vacation home.
*Header photo courtesy of Shutterstock