Whether you're welcoming family and friends to your home or inviting potential buyers to an open house, you want to make an excellent first impression. From the moment your guests pull up to your house to when they cross the threshold, they should not only feel welcome but also intrigued and interested in experiencing the rest of your home.


So, how can you make your home stand out from the rest? Here are some ideas to help you style your front entryway and make a great first impression on both guests and potential buyers.
How to style your front entryway
Enhance your home's curb appeal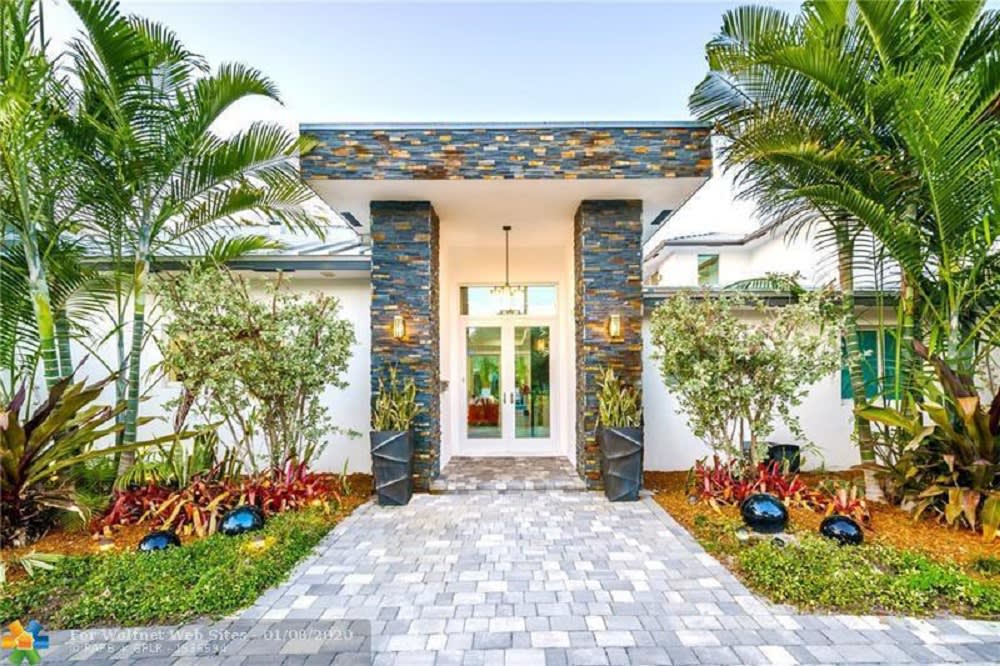 Image courtesy of D'Angelo Realty Group
There are many reasons to update your home's front entryway. One of the biggest reasons is to sell the house in the near future. Curb appeal plays a significant role in drawing in potential buyers. It gives them an idea of the care and attention you put into your home.


How do you want people to feel when they enter your home? Should they expect elegance? Coziness? Consider the mood and tone of your home, and extend this feeling when styling your entryway.
Dress up your front exterior
One of the most significant components of a home's front entrance is the porch or stoop. Whether you are hoping to sell your home or are settling in for the long run, it's wise to consider the front exterior of your home when styling the entryway.


If you live in a place known for its sunshine, consider turning your front porch into an inviting visiting space by adding furniture. Using weather-resistant fabrics that express your sense of style will ensure that your outdoor furniture will last for years to come.


Adding screens or curtains will make your space feel more intimate. If your front entrance has windows, you may want to show off your style with some new window treatments. Plantation shutters are a popular and versatile choice in Fort Lauderdale.


Studies show that painting the exterior of your home can increase its value, but even opting for a smaller-scale project, like painting or replacing the front door, can give your house a cosmetic boost. Spice things up by choosing a door with a less conventional design, like dutch or bay doors, and add contrast with a pop of color to brighten up the front of your house.


Once you have decided on the aesthetic for your front exterior, it's time to focus on the details. Make your design look cohesive by matching the metal hardware of your light fixtures to the other metal components of your entryways, like your doorknob.
Style the interior
The front entry interior of your home is your chance to show off your home's unique style. Think about implementing some of these ideas in your interior design.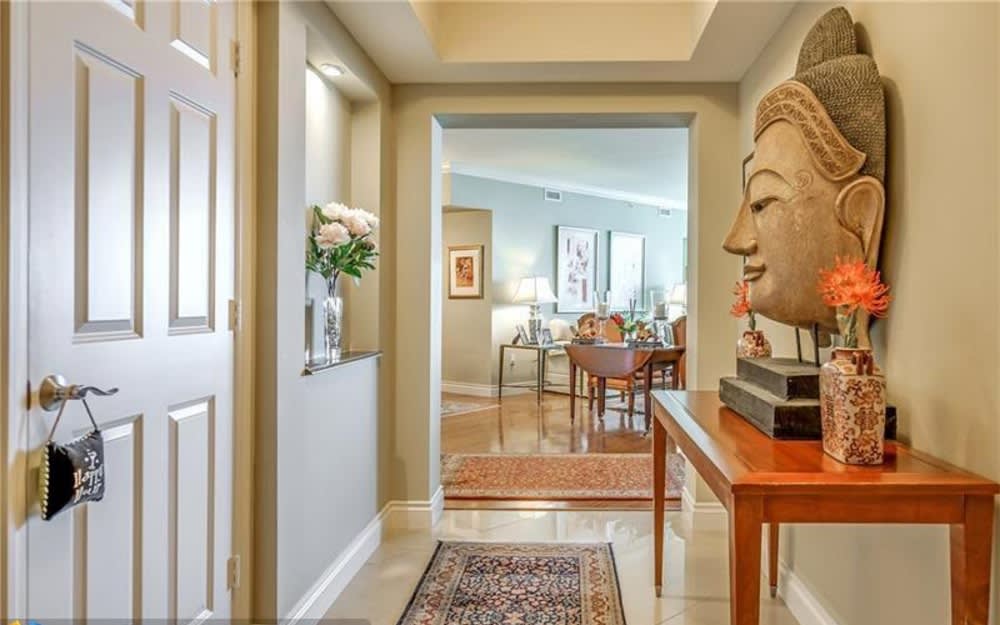 Bringing in some more natural light is always a great idea. Adding glass panel sidelights on either side of your front door will brighten up your space. Light colors and reflective surfaces are other ways to make your area feel well-lit and inviting. If you go for something less conventional, like patterned wallpaper, your entryway will grab the attention of your guests and be a conversation piece.


Another way to capture your guests' attention is with a statement piece, like a rug or an antique piece of furniture. Some homeowners even opt to include an instrument or an attractive house plant. Make your guests feel at home immediately by layering natural and contrasting textures with your furniture. It will not only be eye-catching, but your guests will want to relax the moment they enter.


There is elegance in function, so finding eye-catching ways to store coats and hats is a bonus. For example, a wooden hat rack would go well in an interior filled with natural textures for a more classic look. Wire furnishings that match your door's hardware are an excellent option for a more modern aesthetic. To make your front entryway your own, incorporate unique pieces, like carefully curated art and family photos, which will give your space a personal touch.
Listing your Fort Lauderdale beach home for sale?
If you're looking to style your front entryway to boost curb appeal for the future sale of your Fort Lauderdale Beach home, contact
D'Angelo Realty Group
. John D'Angelo has decades of experience working in the Fort Lauderdale real estate market, and his team of experts can help you choose and execute the home improvements that will bring the most significant return on investment.