Are you hoping to list your Fort Lauderdale real estate but want to make sure it stands out above the crowd? Well, you're in luck. We have compiled a list of seven of the most important staging tips to help set your home above the rest and generate the offer you deserve for your Las Olas real estate. Follow these tips for staging your Fort Lauderdale home, and you'll be ready for a showing in no time.
Stage your Fort Lauderdale real estate like a pro
Keep the front lawn trimmed and watered
The adage that first impressions matter is never more true than in the homebuying space. If you want to dazzle a potential buyer, the first step is to ensure the lawn is trimmed and ready for viewing.

If your lawn needs a little extra love, consider hiring a landscaping team or adding some landscaping yourself. Installing flower beds, shrubs, and rock features can elevate the status of your front lawn. If you've already got some landscaping features, consider ideas like refreshing the mulch or tidying up other features such as brick containers or walkways.
Spotlight other outdoor spaces such as the backyard
Those searching for Las Olas homes for sale likely are looking not only for a home but a space in which they can live and entertain guests. In sunny South Florida, it's essential to emphasize outdoor spaces since most potential buyers plan to get a lot of use out of them. If you've got an unruly backyard, put in the effort to make sure it is show-ready.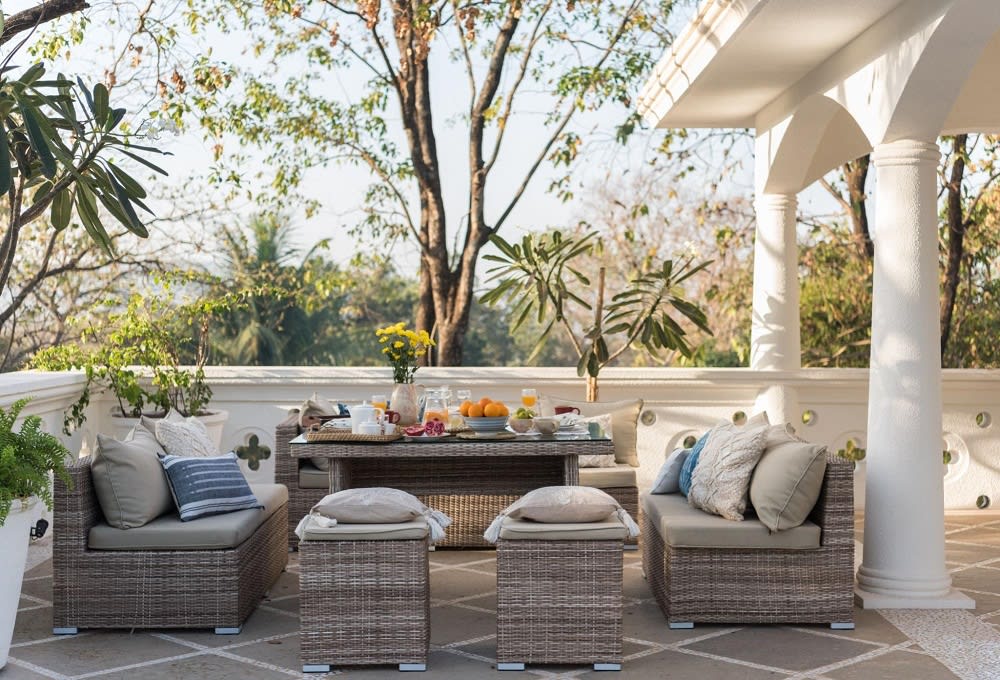 Similar to the front lawn, you can also make simple changes to your backyard space that will instantly add value to your home. If you already have an area like a patio for grilling and relaxing, consider sprucing it up. If you don't, think about adding a simple outdoor seating space and the attendant furniture and landscaping.
All eyes on the kitchen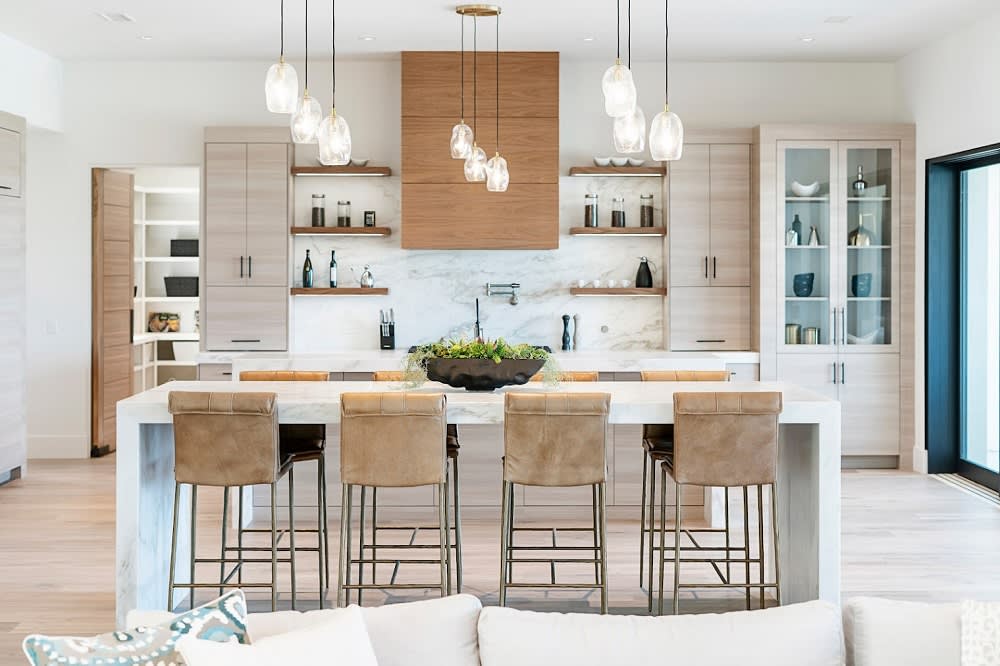 The kitchen is the most important room for potential homebuyers, so the space should shine. Buyers tend to
pay premiums
for tangibles like a kitchen island, stainless steel appliances, and an eat-in kitchen. If you have the budget for a remodel or upgrade, consider adding these items to your kitchen because they will impress any potential buyers who may tack a hefty sum onto their final offers.
Declutter everywhere, including the closets
Potential homebuyers attend open houses to see what they cannot quite conceptualize from an MLS or other online listings. For example, they may have already seen stunning professional photos of your home and skimmed the Pulitzer Prize-worthy description you wrote. However, in-person viewing carries the most weight as prospective buyers' chance to investigate spaces like closets, bathrooms, and, yes, every other nook and cranny.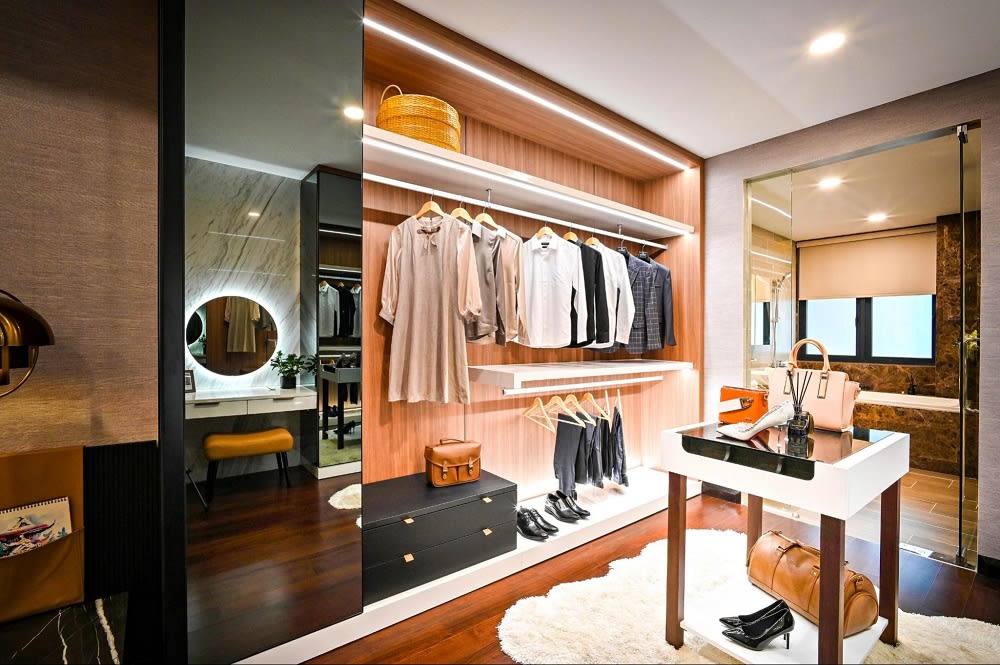 If you want the attention of potential buyers, you should pay special attention to those spaces when both cleaning and organizing. Orderly closets encourage potential buyers not only to visualize themselves in these spaces but also to represent pieces of the ideal life your eventual buyer hopes to lead. If you have piles of extra stuff in your closets, consider moving them to somewhere like a storage shed for showings.
De-personalize your walls, tables, and other surfaces
Your primary strategy is to entice potential buyers to picture themselves in your home. The last thing you want, then, is to confuse them with photos of people they don't know (such as your friends, family, and children). Because you want your prospects to let their minds wander some, get rid of all personalized items.
Reconfigure furniture by playing couch Tetris
Did you know that pushing furniture against walls makes a room appear less spacious? It may seem counterintuitive, but moving your furniture, especially big pieces like couches and tables, away from the nearest wall can make a room feel much larger.

If you're selling a small space like a condo or townhome, you'll need all the help you can get in making it appear more spacious. If you could use some assistance finding the right setup for your furniture, consider reaching out to a professional staging company with experience staging Las Olas condos in the area.
Clean, patch, and then clean some more
Besides the kitchen, arguably the most important part of staging a home is cleaning. Cleanliness is key to a great showing, which will keep potential buyers ruminating on their experience of your home. If your interior and exterior do not sparkle, you are unlikely to sell your home for your asking price.

Folks who have lived in their home for some time tend to be unaffected by the spaces that need cleaning and patching. In other words, we become accustomed to seeing our property in a certain way, so we often overlook the spaces that should be changed. If you aren't sure your home will upstage other Las Olas homes for sale, reach out to a trusted friend or acquaintance as a fresh set of eyes or have your seller's attorney do a walk-through and tell you which spaces need a bit of work.
Reach out to a Fort Lauderdale real estate agent
Selling your home can be a stressful, emotional process. It can be tough to part with a home that has served you and your family as a place of refuge for so many years, even as a vacation spot. If you would like some assistance listing a Las Olas condo or another piece of Las Olas real estate, look no further than the
D'Angelo Realty Group
. They have helped numerous homeowners like yourself navigate selling their Las Olas condos and homes. If you want your home to stand out amongst other Fort Lauderdale homes for sale, the team at D'Angelo Realty Group can make this a reality.