Staging is a crucial step in any real estate transaction—but it can be particularly advantageous in a hot real estate market like Ft. Lauderdale's. Staging your Las Olas home before listing it for sale helps ensure that the house appeals to the widest range of ideal buyers and that your home stands out against the competition. The better your home looks, the more a buyer will be willing to pay for it, and the less time it will spend on the market.

Bathrooms, kitchens, and even closets are all important to potential buyers, but the most important room in terms of staging is your living room. The functional features of your kitchen, bathrooms, and bedrooms will stand on their own, but it's easy for your living room to feel like an awkward, empty space without the proper furnishings.

Staging a living room involves decluttering, removing all personal touches, and arranging furniture to highlight the floor plan and make it easy to navigate.

According to the 2021 Profile of Home Staging released by the National Association of Realtors, 82% of real estate agents representing buyers said staging a home made it easier for their clients to visualize themselves living there. The study also showed that 46% of buyers felt that the living room was the most important room to stage, beating the master bedroom (43%), and the kitchen (35%).

Below are some tips for staging the living room in your Las Olas home for sale:


Declutter
Before you begin the formal staging process, you need to declutter. In other words, remove anything that doesn't belong in your living room or might distract buyers. That means clearing all the magazines and books off the coffee and end tables, removing superfluous items from bookcases and shelves, and storing knick-knacks and mementos. While these items hold value for you, potential buyers need a clean slate when viewing your home. Clean out your entertainment system by detangling chords and storing remotes. Put yourself in the shoes of a potential buyer, and help get their imagination working on how they can add their own panache to the living room.

Decluttering also serves the seller. When you declutter your space, organize your belongings. Make piles for keeping, donating, and packing. By the time you're finished decluttering, you'll be halfway through packing the room entirely.


Remove personal touches
Along with decluttering their home, Las Olas sellers should remove all personal items such as family photos, college diplomas, pictures that their children drew in grade school, and any other personal effects. Potential buyers want to envision their family living there, not your family. Anything that distracts them needs to go.
Stage the furniture
After you declutter and depersonalize, it's time to begin the hard work: staging furniture. You don't want too much furniture or the room will look jammed and too small, but you don't want too little furniture or the room will look sparse and cold. Come up with the right balance so your Las Olas living room seems open and inviting. This could mean removing a bookcase, end table, or chair.

Any furniture that you want to keep but that serves no staging purpose can go into a storage unit with other items you want to keep and have already boxed up. Look at it as getting a head start on the moving process.

You should make sure your furniture isn't pressed up against the walls and separate each piece by at least a few inches. The right furniture arrangement will open up the floor plan and ease the flow of foot traffic through the room. It will also allow potential buyers to begin thinking about how they would furnish the room.
Paint and color
Painting has a high return on investment (ROI) for homeowners. When staging your living room, think critically about your color choices and repaint any bright or bold walls. Neutral colors allow your home's architecture to speak for itself and appeal to a wider range of potential buyers. When selecting new paint colors, ensure nothing clashes, and take the flooring and architectural features of your Las Olas home into consideration.

Once you've got the living room painted and the furniture staged, you can add a dash of color with décor. Select a wall hanging that adds a nice contrast to the room, place a vase of colorful flowers on the coffee table, and add some attractive throw pillows to the couch. Finally, put out a throw rug to tie the room together.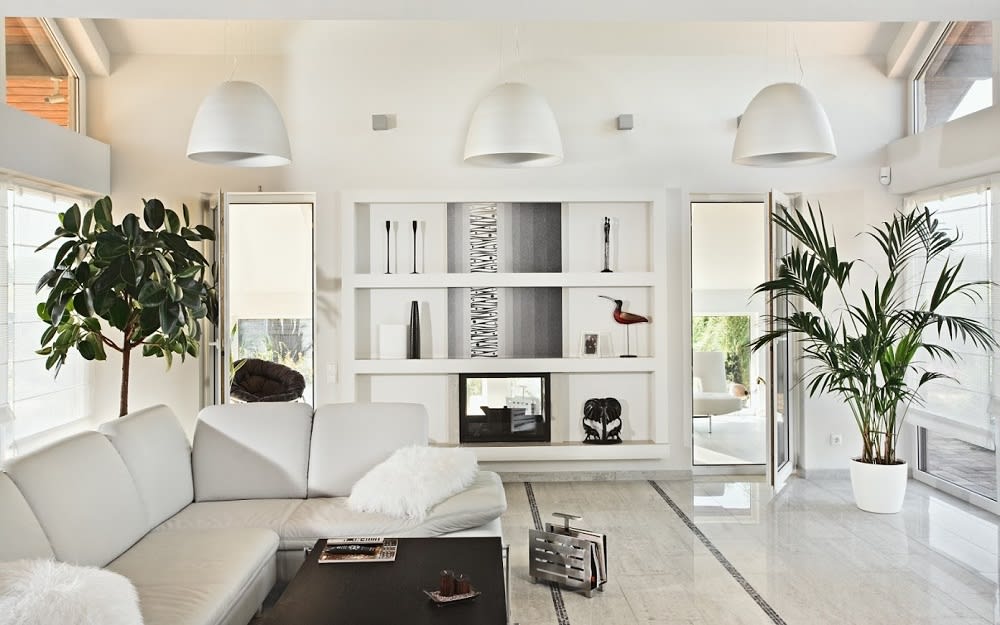 Clean
The final step in staging your Las Olas home for sale is to give your living room a good cleaning. Dust and polish all wooden surfaces, clean the floor, wash the windows, and make sure all light fixtures are working and clean. The room should be sparkling and bright for every potential buyer.

Once you've completed these steps, you will be ready to show off your Las Olas home to potential buyers. If you're ready to stage and sell your Las Olas home, contact D'Angelo Realty Group for trustworthy advice, local expertise, and outstanding customer service.