Fort Lauderdale is the third-largest city in South Florida and, quite simply, one of the most popular places to live in the Sunshine State. Located thirty miles north of Miami, Fort Lauderdale features its own distinct ambiance and beachfront paradise. With its intricate system of gorgeous canals and waterways transferring the community, Fort Lauderdale has garnered the nickname "The Venice of Florida."
Housing in Fort Lauderdale remains extremely coveted, particularly by those attracted to South Florida's enviable lifestyle. The city boasts some of the most beautiful waterfront property in the entire state with houses for sale along its canals, the Intracoastal Waterway, and the Atlantic Ocean.
While boating and sparkling beaches are among the city's biggest attractions, there are many other experiences to indulge in. Here, you'll find thriving arts and entertainment scene and many incredible nature parks and preserves including the nearby Everglades. Fort Lauderdale is also home to an impressive array of restaurants and bars located along Las Olas Boulevard and within luxury hotels lining the oceanfront. In such an exciting place to live, residents never run out of things to do. Here are some of our favorites.
Walk down Las Olas
Residents of Las Olas condos live next door to a shopping and dining oasis. Las Olas Boulevard is Fort Lauderdale's premier destination for excellent restaurants, bars, coffee shops, shopping, and more. It runs from the central business district to Las Olas Beach, which is fitting as "Las Olas" means "the waves" in Spanish. There's something for everyone here, with the culinary scene featuring fresh seafood, Mexican, and Argentinian establishments. There are numerous shops purveying clothing, jewelry, and other accessories of all styles. There's also a plethora of art galleries to explore and numerous live events and festivals in this family-friendly community.
Fort Lauderdale Beach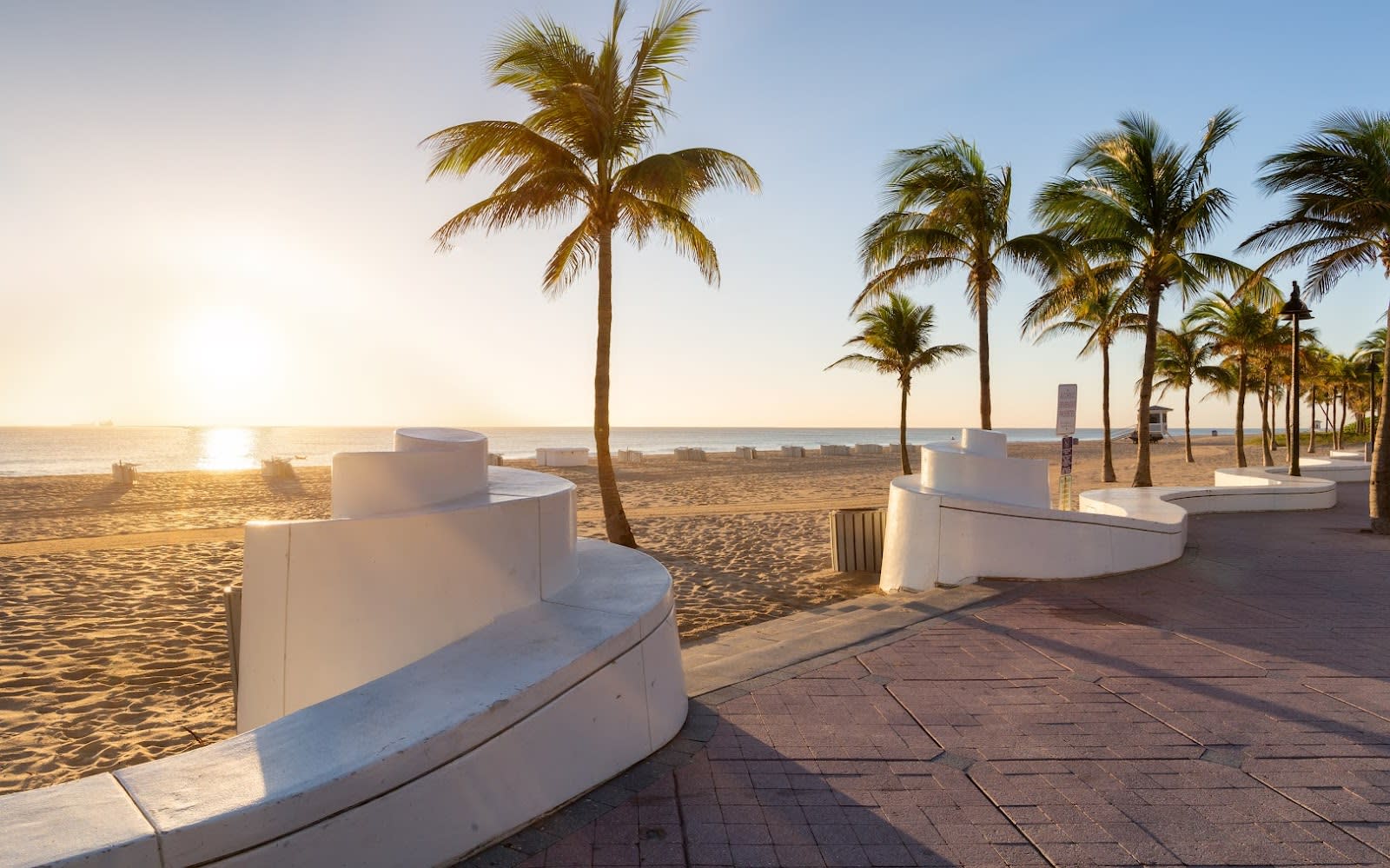 In Fort Lauderdale, you just step away from this stunning expanse of soft sands about a mile north of where Las Olas Boulevard meets the sea. Heading to Fort Lauderdale Beach means more than just enjoying the sun and swimming in the surf. This waterfront neighborhood is lined with trendy hotels, upscale restaurants, and bars. Beachgoers can grab a drink or dinner after a day under the sun, or walk along the Beachfront Promenade and enjoy the enchanting evening atmosphere.
Boat tours
Residents and visitors alike have a multitude of ways to enjoy the open water in and around Fort Lauderdale. There are basic sightseeing tours ranging from ninety minutes to more than two hours, and others include an all-you-can-eat barbecue dinner and show. For the more romantically inclined, popular sunset champagne cruises on the ocean are a spectacular way to have a date. Other boating opportunities include deep-sea fishing charters, sailboat cruises, and airboat tours of the fascinating Everglades.
Everglades National Park
Owners of Las Olas homes who love immersing themselves in stunning natural beauty are fortunate the Everglades National Park is just a short drive from the city. This vast subtropical wilderness fills some 1.5 million-acre of wetlands in South Florida's inland area and the southern tip. The Everglades has been described as a grassy, slow-moving river consisting of sawgrass marshes, pine Flatwoods, and coastal mangroves. Visitors will see hundreds of species of wildlife in the Everglades, including the Florida panther, manatees, and the endangered leatherback turtle. This extraordinary national park is a superb place for residents to experience and learn about the incredible ecological habitat surrounding their community.
Bonnet House Museum & Gardens
The Bonnet House Museum & Gardens is a stunning 1920s plantation home surrounded by manicured gardens on a barrier island between the Intracoastal Waterway and the Atlantic Ocean just south of East Sunrise Boulevard. This vibrantly painted piece of architecture was built by Chicago-born artist Frederic Clay Bartlett and now serves as a museum dedicated to the preservation of art, history, and nature. Featuring self-guided and audio tours, this beautiful location can also be privately rented for weddings, corporate events, and more.
Flamingo Gardens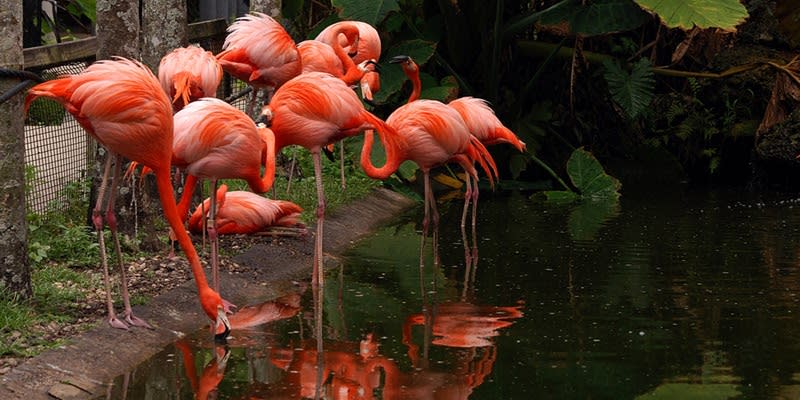 Credit: Flamingo Gardens
If you love nature, you'll relish the Flamingo Gardens. Located between Fort Lauderdale and the Everglades, Flamingo Gardens is much more than its name implies. It's a 60-acre tropical botanic garden, Everglades wildlife sanctuary, aviary, and zoo. It showcases more than 3,000 tropical plants and houses birds and animals that have been injured and can't be released back into the wild. It provides environmental stewardship for the largest collection of Florida native wildlife, including those famous pink flamingos, alligators, bears, bobcats, various birds of prey, and more.
Hard Rock Casino & Guitar Hotel
This engineering masterpiece of Seminole Hard Rock Casino & Hotel is a 450-foot luxury hotel designed to look like two guitars placed back-to-back. Located just a few miles southwest of Fort Lauderdale in Hollywood, it has 638 luxury rooms and suites in a resort-style setting. Amenities include a large casino, pool and cabanas, great restaurants and bars, and shopping.
The glistening glass facade of this unapologetically eccentric hotel hosts a variety of exciting events as well, including A-list celebrity performances, nationally televised sports events, and award shows. Despite being a short drive from the peaceful tranquility of the South Florida beaches, the atmosphere cultivated by this entertainment center, and the hotel is akin to the colorful excitement of Las Vegas.
Sawgrass Mills
Sawgrass Mills is a shopper's paradise located in Sunrise and is just a short drive away for owners of Watergarden real estate. This popular shopping complex is the largest outlet mall in the United States with over 350 stores. There are seventy luxury stores alone to refresh your wardrobe including Gucci, Versace, and Jimmy Choo.
Sawgrass Mills is also a perfect destination to spend a day with family and friends. Head to one of the many restaurants for lunch including popular eats like Johnny Rockets, California Pizza Kitchen, and Rainforest cafe before catching a screening at the movie theater or taking advantage of one of the mall's several sales events. Featuring an appealing blend of luxury and convenience, Sawgrass Mills elevates the quality of life for everyone in the area.
Spa day
You don't have to be a tourist to enjoy a spa day at one of Fort Lauderdale's luxury resort hotels. To refresh your senses and treat yourself to some luxurious well-being, visit The Spa at The Ritz-Carlton for their signature treatments including cleansings with everything from sea salts, marine mud, and citrus products, followed by a wonderful massage. Visitors can enhance their natural beauty as well at the center's hair and nail salon, and come home with a few high-end self-care products from their boutique. A relaxed, indulgent lifestyle is valued in Fort Lauderdale, and there are few places better to embrace this than at The Spa at the Ritz-Carlton.
Butterfly World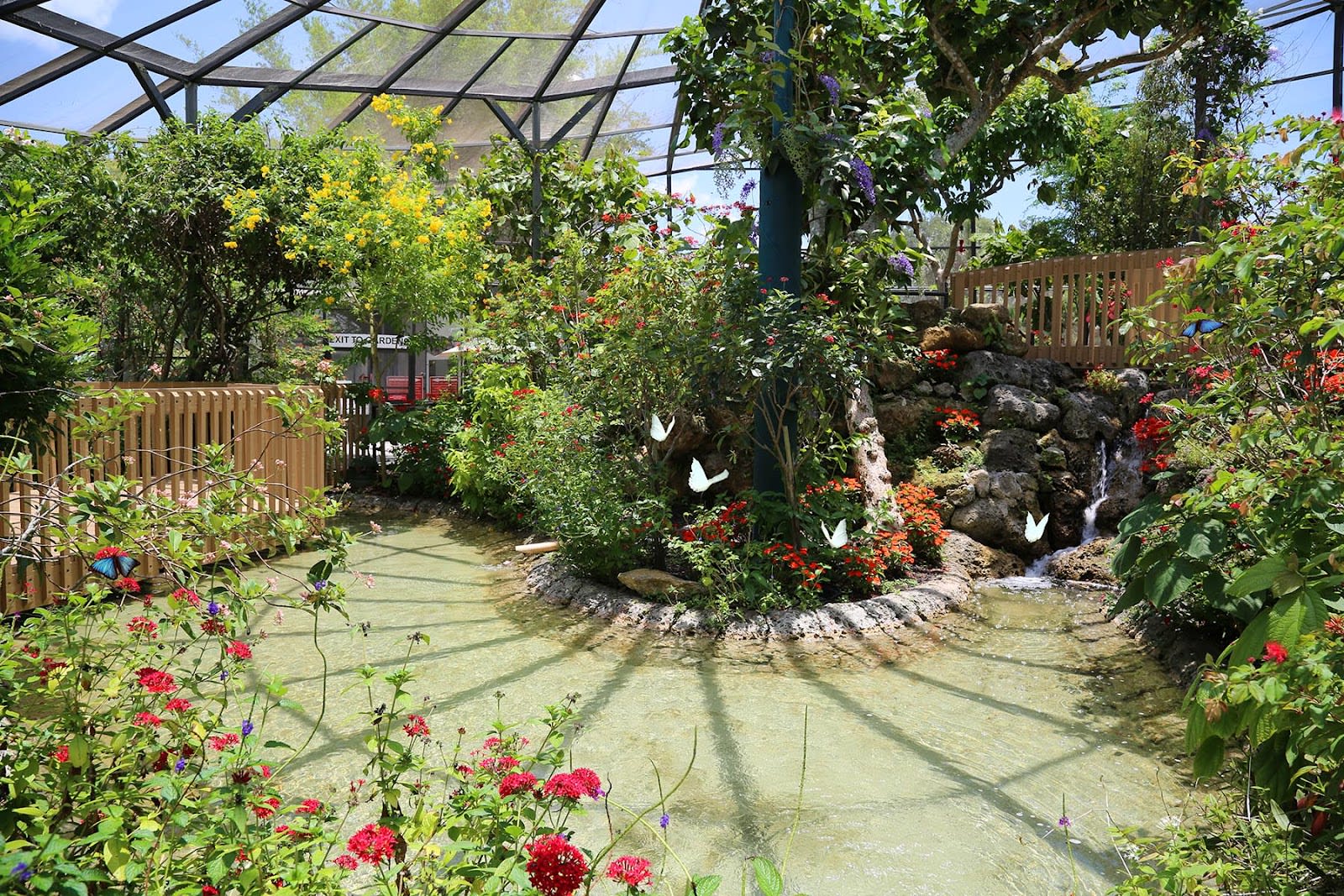 Credit: Butterfly World
Butterfly World houses approximately 20,000 butterflies, and it has the distinction of being the largest butterfly park in the world and the first of its kind in the Western Hemisphere. Located in Tradewinds Park in Coconut Creek just northwest of Fort Lauderdale, this specialized garden is a truly magical experience for anyone of every age and cultivates a deep appreciation for these beautiful winged creatures.
If you're interested in learning more about the many wonderful activities and attractions in and around Fort Lauderdale or about Las Olas luxury homes, please don't hesitate to reach out to the D'Angelo Realty Group. The team would love to show you Las Olas and Fort Lauderdale real estate for sale.